Before I write about everything I'm currently up to, I wanted to give a little update. I know I haven't been posting my weekly weigh-ins very consistently lately. Last week I wrote a post about how much weight I've lost in the past year. I've decided at this point in time I would like to move my weekly weigh-in posts to Wednesdays instead of Fridays, so my first official weigh-in of 2014 will be this coming Wednesday.
I've also been participating in the
#FMSPhotoADay
challenge, so here's one of my pictures for that. The prompt was 'lucky number.' I picked 14 because I think this will be a great year for me! If you are a fan of Breaking Bad, this might look familiar. ;-)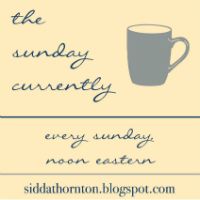 READING
The First Phone Call from Heaven by Mitch Albom...I'm only a few chapters in, but I like it so far. This year, I'm hoping to do a monthly post with reviews of the books I read that month.
WRITING
lots of lists! Strategies for ESL learners, ideas for guided reading, and what I need to get for Emily's bridal shower
LISTENING
to a Glucerna commercial (exciting, I know!) and the football game is on in the living room
THINKING
that I might play around on Wii Fit Plus later
SMELLING
the shower gel I used...Winter Candy Apple from Bath and Body Works...my new favorite scent!
WISHING
to see some snow before winter is over!
HOPING
for a good interview on Tuesday
WEARING
black exercise capris, Texas Forever t-shirt, and gray socks
LOVING
that I scored a $100 Old Navy gift card for $40 on Ebay!
WANTING
a leopard print belt
NEEDING
a new pair of jeans!
FEELING
itchy! Winter weather dries my skin out, and I have the urge to scratch all the time!
CLICKING
on practice interview questions
It's a beautiful Sunday here in Texas! I hope you're enjoying your day as much as I am mine. Have a great week y'all!
Please link up with
Lauren
and share what's current in your life!