Hope everyone is having a wonderful weekend! My plans today include hiking on a new trail I found yesterday, going to visit my grandparents, and linking up with
Neely
and
Ashley
for Sunday Social, of course.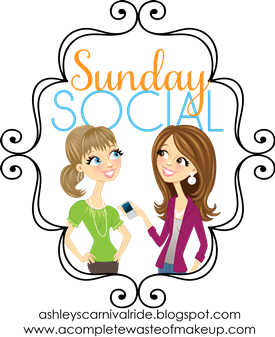 5 Songs You'll Listen to the Rest of Your Life
1. Adele's Rumor Has It
2. Defying Gravity from Broadway's Wicked
3. Bruno Mars' Marry You
4. Britney Spears' Circus
5. Mika's Love Today
5 Things on Your Bucket List
1. Go to Hawaii
2. Open a bakery
3. Go skydiving
4. Own alpacas
5. Go on an African safari
Alpacas...aren't they adorable?
5 Celebs I'd Love to Hang Out with for a Day
1. Reese Witherspoon
2. Kate Middleton
3. Bob Harper
4. Emma Stone
5. Norman Reedus (Daryl Dixon from The Walking Dead)
5 Things I Always Carry in My Purse
1. Babylips
2. wallet
3. pen
4. cell phone
5. loose change
5 Books on My Reading List
1. Gone Girl
2. Ready Player One
3. The Girl in the Green Sweater
4. Wonderstruck
5. Objects of My Affection
Share the last 5 pictures on your phone.
These are pictures from yesterday while my sister and I were hiking on a trail at the refuge close to our town.
Top Left: We think this was a wild boar trap
Top Right: Ready to defend myself against wild boars...I'm only halfway kidding.
Middle Left: Map of trail
Middle Right: Hair bow that we found while walking
Bottom: Me at the entrance
Have a great week everybody! See you tomorrow for my weekly weigh-in!